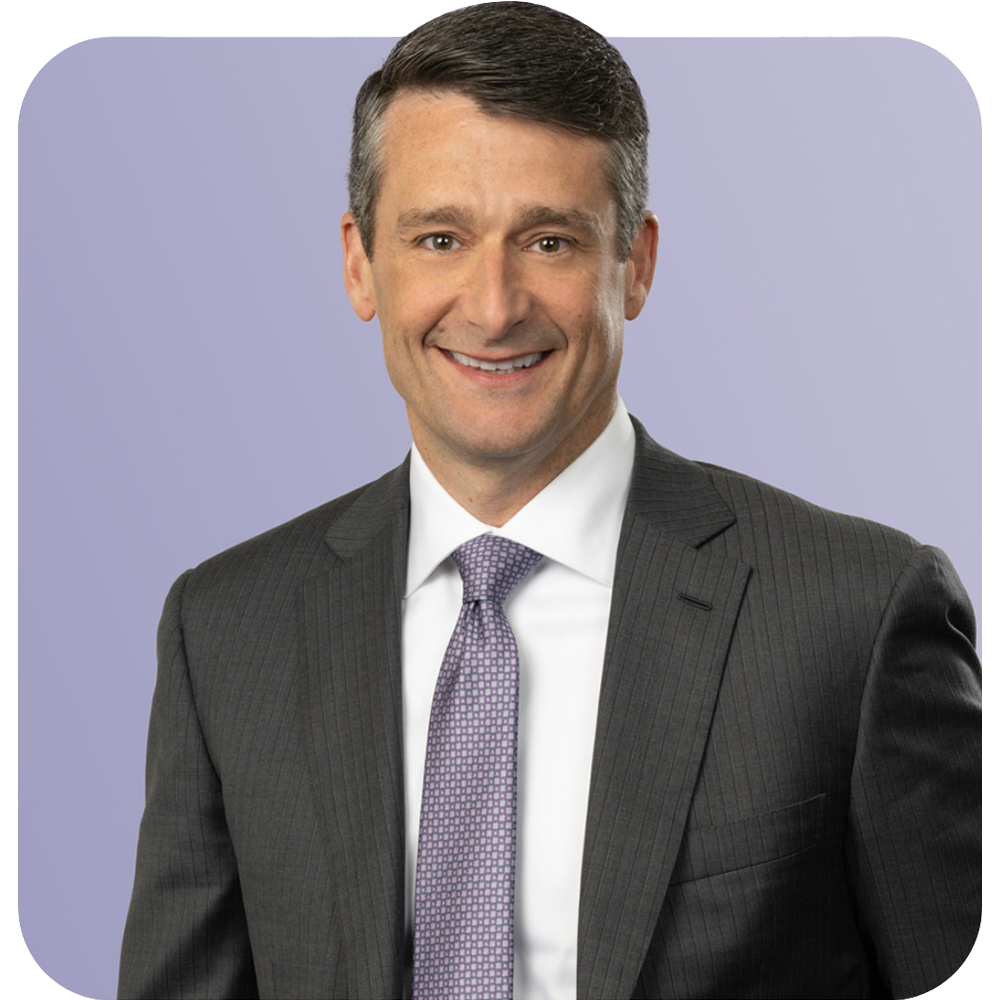 Meet Tom Hackett
Tom Hackett, chairman and chief executive officer of Truist Securities, has more than 30 years of corporate and investment banking experience. He has been one of the primary architects of a growth strategy that has led Truist Securities to establish itself as a leading player in corporate and investment banking.
How do you define stability in today's uncertain macroeconomic environment? The answer from Tom Hackett, chairman and CEO of Truist Securities, is centered on people.
"People like to think of investment banking as a transactional business, but for us it's really a relationship business," says Hackett. "Building strong relationships is an effective road map for sustained success."
Here, he shares how building strong ties—and nurturing them over time—provides clients with a solid foundation from which to pivot and grow. 
Q: How does Truist Securities define stability?
A: Stability for us is being positioned to meet our clients' needs regardless of what's happening in the macro environment. By building a stable, reliable partnership with our clients, we're also helping them meet the needs of their own customers and clients—both in the moment and in the future. Working together, we inspire and build better lives and communities. That's Truist's purpose, and it's a personal priority for the people on my team.
We see our partnerships with clients as the foundation of stability for not only them but also for the people who rely on them for jobs, products and services, and any charitable work they do. We understand that what we do can have an outsized impact, and we make recommendations and decisions with that knowledge top of mind. When you step back and think about the bigger picture like that, it's easy to be invested in and excited about your work. And that's how we feel.
Q: How do you view transactions within this relationship-focused framework?
A: For us, transactions are milestones that create data points and observable outcomes. We are always aiming to get the best numbers for our client. But for us that's not enough.
Those metrics are what many people tend to celebrate, and we celebrate them, too. But what we celebrate even more is building a relationship with a client that transcends transactions and market cycles. To do that, it's vital to have the right capabilities and capacity in place to navigate variable market environments and help our clients succeed.
But the way to judge the strength of a business is not by a single transaction—or even across weeks or quarters. It's really across years and maybe decades.
So we care about meeting our clients' needs in the moment, and we celebrate their transactions and important events alongside them, but we're also really focused on building client relationships over time.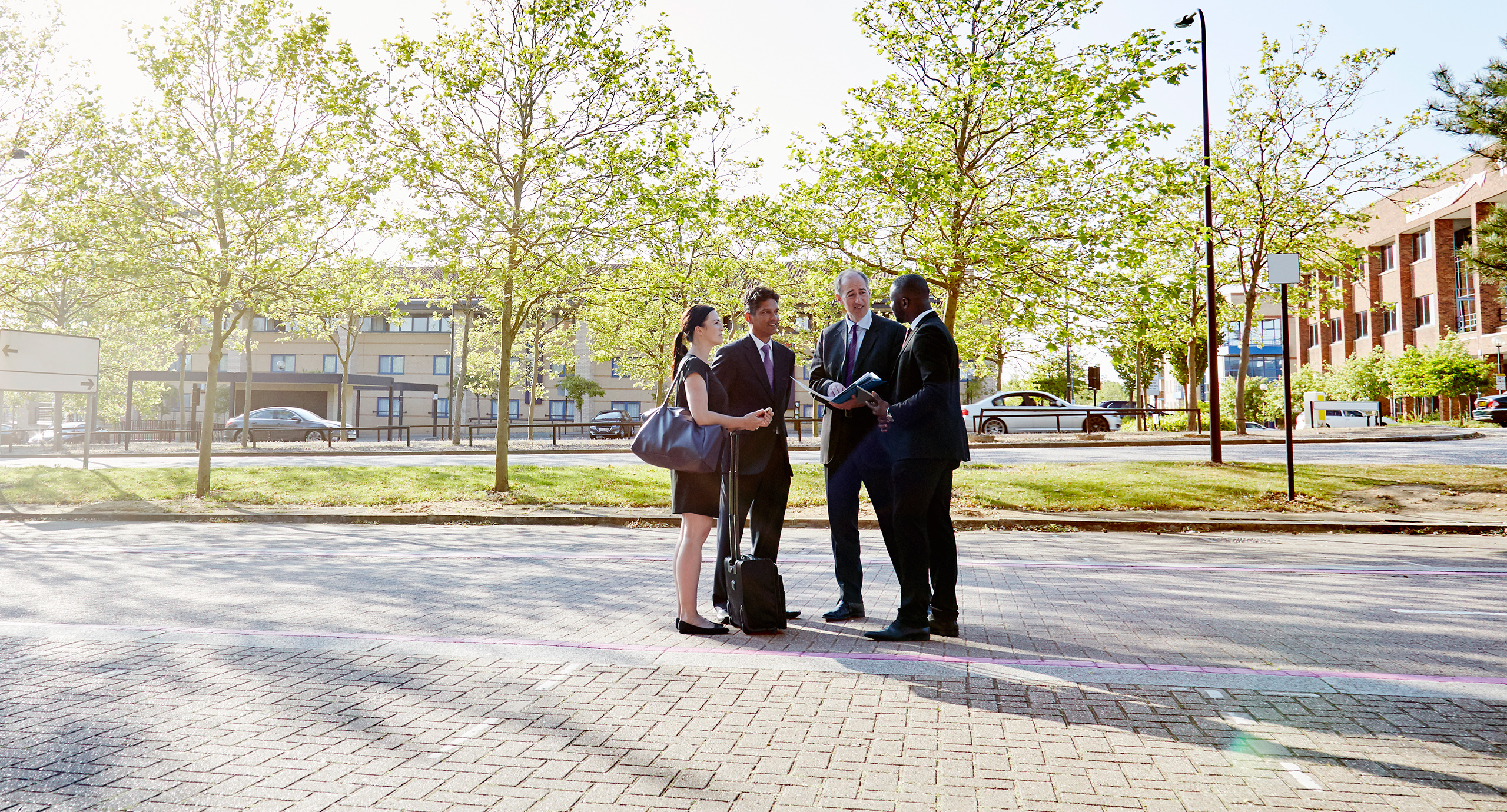 Q: How do the capabilities and capacity of Truist Securities support clients' stability?
A: At its foundation, Truist Securities has a set of stable deposit clients and a very conservative funding structure—as well as a set of capabilities and capacity that has been in the market for a long, long time. Those capabilities include our sector and product experts and our expanded platform of capital and advisory solutions and other services, including investment banking, capital markets asset finance, corporate banking, and risk management. Our national presence, industry expertise, and size—as one of the largest financial services firms in the nation—means we have the power to connect clients with an extensive network of relationships across the Truist enterprise and often in their industry and market. These metrics and mechanics allow us to support our clients even when the market environment is difficult.
Q: How do your relationships allow you to better help clients in changing markets?
A: Whenever we're in these environments where the cost of capital changes dramatically—whether up or down—that's the time to stay closest to your clients because that's when they benefit the most from guidance. We know our clients well, and that allows us to better understand and address their needs, challenges, and opportunities in a dynamic market and provide an array of creative solutions. In more favorable markets, that relationship also allows us to provide proactive solutions that could help mitigate future risks.
For example, a few years ago when interest rates were at historic lows, we talked with our clients about the potential for those rates to rise, possibly significantly, in future. Those who took action to lock in at least a portion of the capital that they need to run their business are seeing the benefits of that today. That type of forward-thinking advice around interest-rate risk management is part and parcel of what we do every day because the best time to plan for higher rates is when rates are low. So that's one example of the power of developing a shared history and having an ongoing dialogue.
Focusing on building partnerships over time also means that we think about advisory services differently. Our platform is strategically designed to allow us to serve clients on a product-agnostic basis.
Q: What does it mean to serve clients on a product-agnostic basis?
A: The solutions we offer are not driven solely by what products or services we can deliver. We execute products when we are convinced, and the client is convinced, that they are the best course of action.
We also don't provide just one solution. We provide a menu of options based on what's best for that client—both at that moment and with respect to their long-term goals. Some of those solutions involve our team, some involve our external partners in the industry or community, and some simply involve sharing industry expertise.
If you were to look at our pitch books for clients, we often provide five or six approaches to solve the same problem, along with the trade-offs for each of those things. We work through each of the options with the client so they understand what the benefits and the trade-offs are. Then we give our best advice.
It's our job to have a convicted opinion about the best course of action. But that begins with an understanding of the client, and ultimately the final decision rests with them, and we execute on their behalf.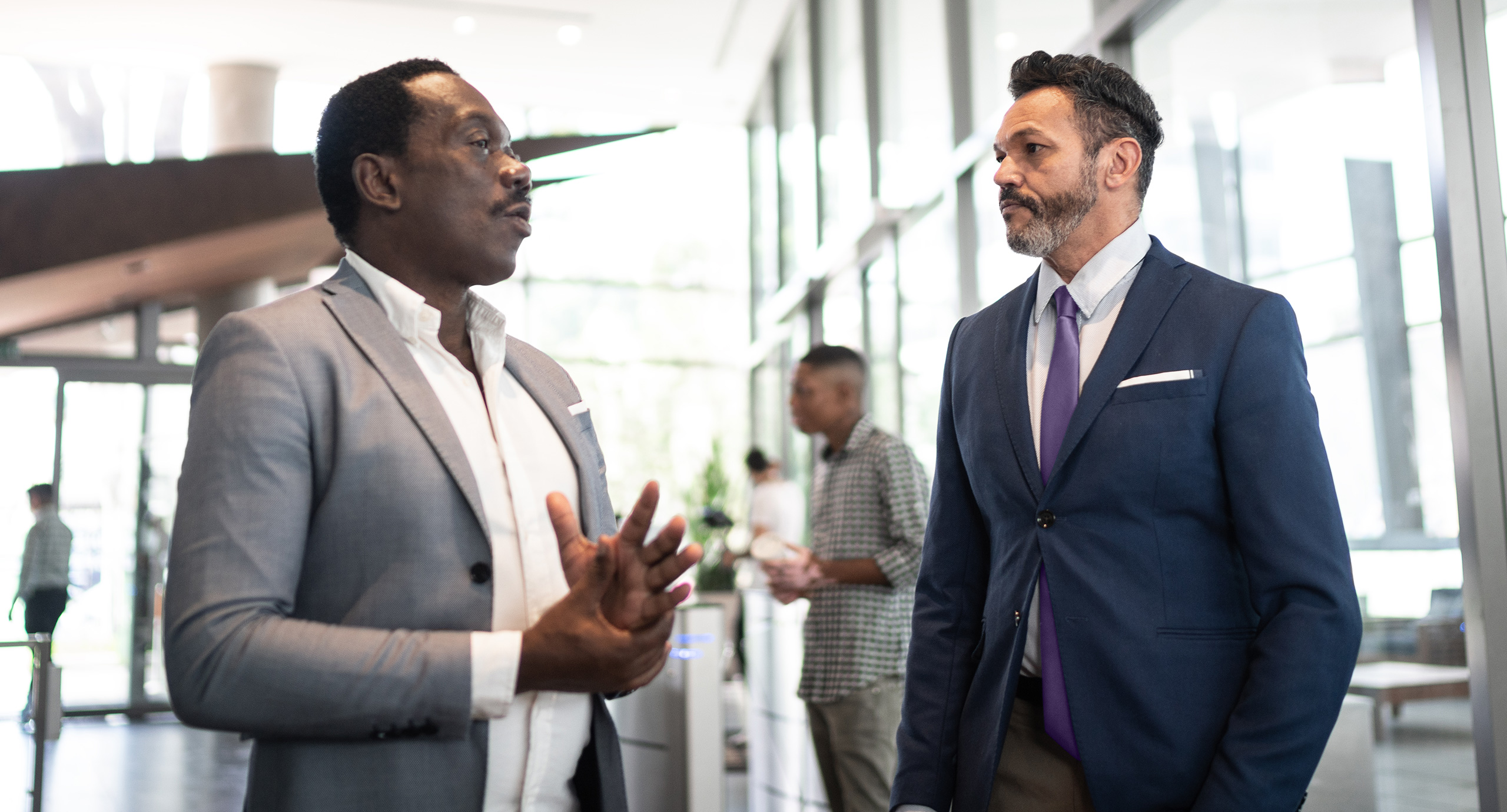 Q: How do your partnerships enable you to provide highly customized solutions?
A: The first step is really to understand their needs and to be good listeners. We find out where they've been, where they are, and where they're going. Then we talk to each other. We bring together our team, independent of the client, and we brainstorm how we think we could be of help. We investigate and discuss the challenges for them to take the next steps toward their goals. When we think it would be beneficial to a client, we introduce them to our team member. And by that, I mean we bring our team to their table. We don't just give them a referral or a phone number.
We often say, "It's our job fundamentally to be interested in and interesting to our clients." So our team members and our clients' team members also get to know each other as people, to the extent that they're interested in doing that.
Q: What is the net result of building long-term, trusted partnerships?
A: Every time we go through cycles where there's some disruption, there's an "aha!" moment for clients. The extent to which long-term relationships matter gets illuminated. Many have told us they've reflected on how our previous solutions have put them in a better position than their competitors, for example. Or they feel more confident about the present and future because we've been there for them before, and they know we'll be there for them now.
When the markets are liquid and everyone is feeling good, some of those basics around relationships and stability, they can become a little bit less front-of-mind for clients. But they are always front-of-mind for Truist. Our clients' goals and best interests are at the heart of everything we do.
Experience the difference of working with us.
From the value of the ideas we bring, to our seamless execution, our client-focused approach reflects a focus on the right outcomes and leads to a partnership built on trust.